Jamka`s Inter Alia LP reviewed by Stuart Marshall
Keeping Pan Sonic firmly in mind (and in recognition that those operations were long-closed before Vainio left us) is this brief blast of dread-inducing drone techno, responsible for which is Jamka aka Slovakians Monika Subrtova and Daniel Kordik, who have issued a steady trickle of such artisan efforts in the last decade and a half.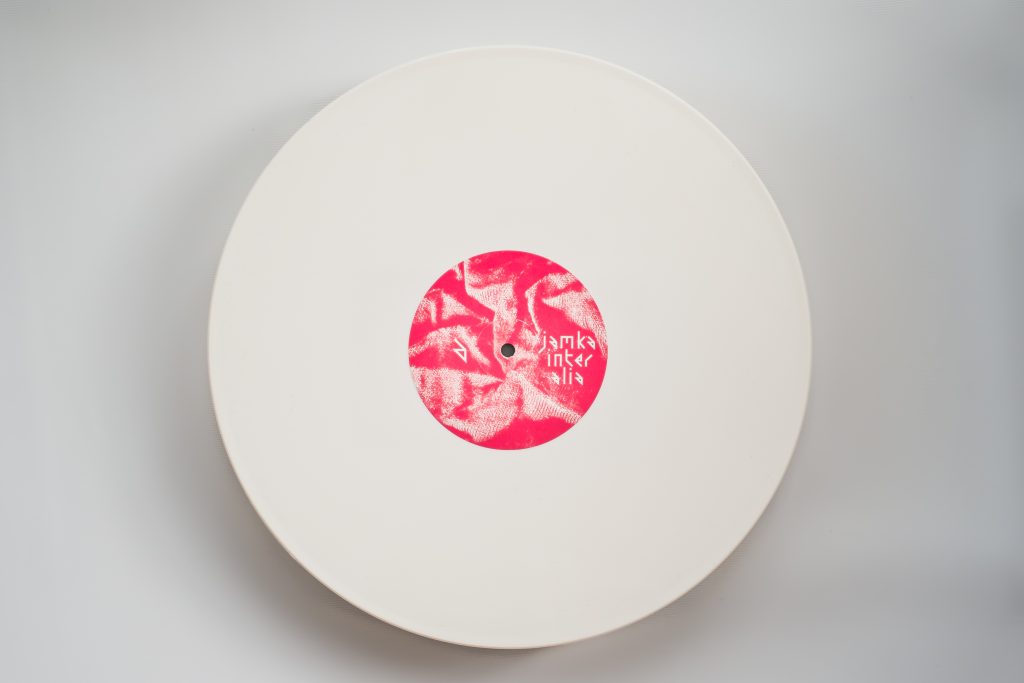 Tracks like 'Patemp' and 'Anazmo'… well, this whole album… makes liberal use of panic-inducing drones and dub-flavoured attack formations of sinewed and bludgeoning beats; making a virtuous show of punishing discipline; exhibiting fewer of the excesses of distortion and over-production than those Jamka model themselves on – your Regises and Techno Animals – not becoming over-repetitive, though breaking no rules either. This is 'clean' techno for clubs where the only hint of danger is the smoke they pump in to make punters thirsty, but it's ideal for those who prefer home-listening to the slap of recognition that one is at least a decade older than every other tight-assed white-boy doing the dancefloor indie-shuffle.
Jamka`s Inter Alia LP reviewed by Stuart Marshall for The SoundProjector. Thanks!!!