The new album The 8 bit Prometheus by Dj Balli + L'Allievo + MC Shell8bit releases on 28th January 2020. This time we cooperated with half in London and half in Feltre based label MFZ Records.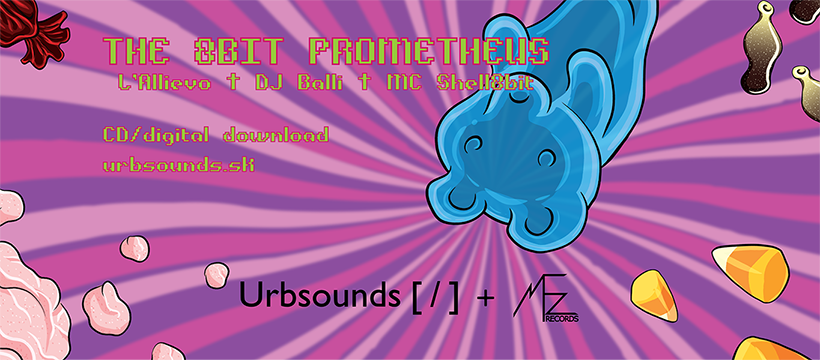 Ever taken part in a low-resolution seancè? All you need is a Game-Boy Classic equipped with LSDJ software, plug it via Game-Boy link cable to retro devices such as Nintendo's Advance and Color. Hold the retro devices tight to create a circle. PLING! The renown Game Boy startup sound and following the voice of MC Shell8bit telling the tale of this different Frankenstein, the 8 bit Prometheus one.
All music created and composed by Dj Balli + L'Allievo + MC Shell8bit.
All graphics and design by Tobia Maschio
Dj Balli – The 8 bit Prometheus – Pre-Order
The 8 bit Prometheus is the new conceptual release by Dj Balli + L'Allievo + MC Shell8bi.
The format is CD in a very nice booklet. More info about the release is here.
Release date is 28th of January 2020.
You can preorder the CD for a special discounted price now until 28.1.2020.